CAA Men's Lacrosse Weekly Awards - April 11
CAA Men's Lacrosse Weekly Awards - April 11
Towson's Brennan collected Player of the Week honors, and Drexel's Semple was tabbed the Rookie of the Week.
Apr 12, 2022
by Andy Schamma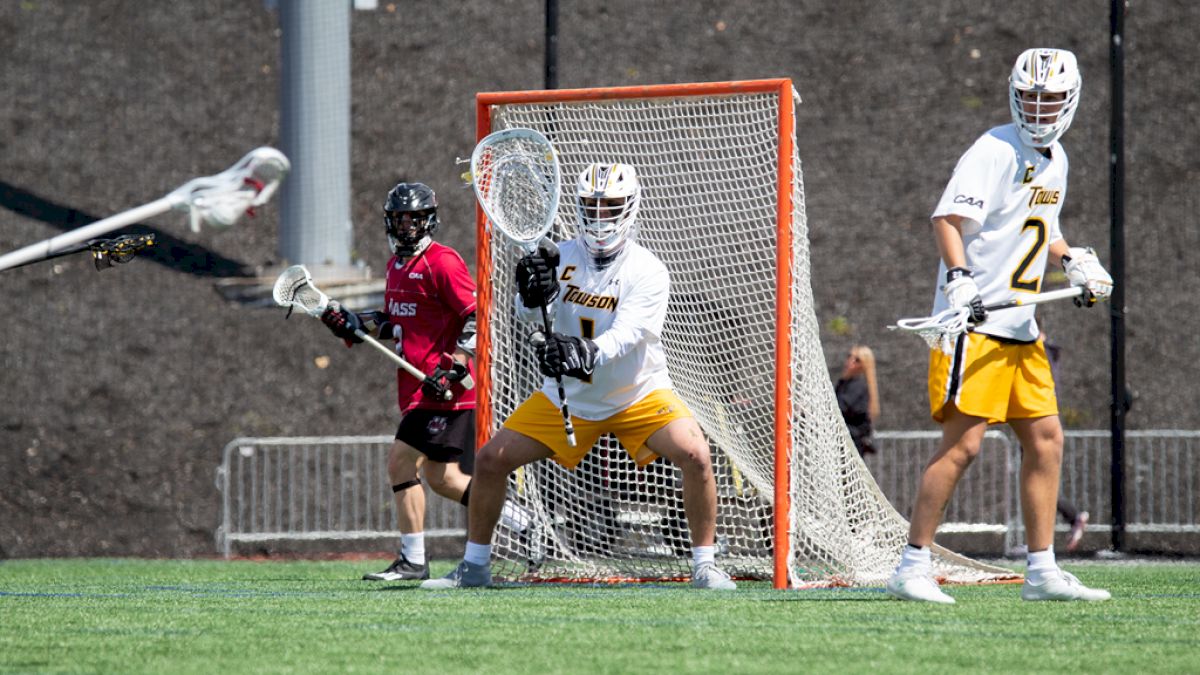 RICHMOND, Va. (Apr. 11, 2022) – The Colonial Athletic Association (CAA) has announced the recipients of its men's lacrosse weekly awards. Towson's Shane Brennan collected CAA Player of the Week honors, and Drexel's Max Semple was tabbed the CAA Rookie of the Week.
PLAYER OF THE WEEK
Shane Brennan, Towson
Senior | Goalkeeper | Huntington Station, N.Y. / Walt Whitman
Brennan matched a season-high with 16 saves and posted a .640 save percentage, leading Towson to a 2-0 start in CAA play with a 12-9 victory over No. 20 UMass. Brennan tallied nine saves in the first half, allowing Towson to build a lead before adding seven in the final 30 minutes as the Tigers maintained the advantage. The defensive effort, led by the senior goalkeeper, held UMass under 10 goals for just the second time this season. Brennan added three ground balls and one caused turnover as the Tigers secured their first win over a ranked opponent this spring.
ROOKIE OF THE WEEK
Max Semple, Drexel
Redshirt Freshman | Attack | Coquitlam, B.C., Canada / Centennial
Semple scored six goals on seven shots, helping Drexel earn its first CAA win of the season, defeating Fairfield 19-18. The redshirt freshman attackman notched his fifth hat trick of the spring in the first quarter before adding one goal in the second quarter. His fifth tally of the contest came in the third quarter and pulled Drexel within one score. Semple found the back of the net for the sixth time with 6:10 remaining to tie the game at 17. Semple ranks second in the CAA this season with 3.22 goals per game and is the only athlete with a six-goal and seven-goal performance in 2022.
Follow #CAALax on Facebook, Twitter and Instagram to get up-to-date information and learn more about CAA member institutions and their teams.