CAA Women's Lacrosse
CAA Women's Lacrosse Weekly Awards - Feb. 28, 2022
CAA Women's Lacrosse Weekly Awards - Feb. 28, 2022
William & Mary's Sarah Cipolla, Hofstra's Jess Smith, and Delaware's Delaney McDaniel have been selected as CAA weekly award winners for women's lacrosse.
Feb 28, 2022
by FloSports Staff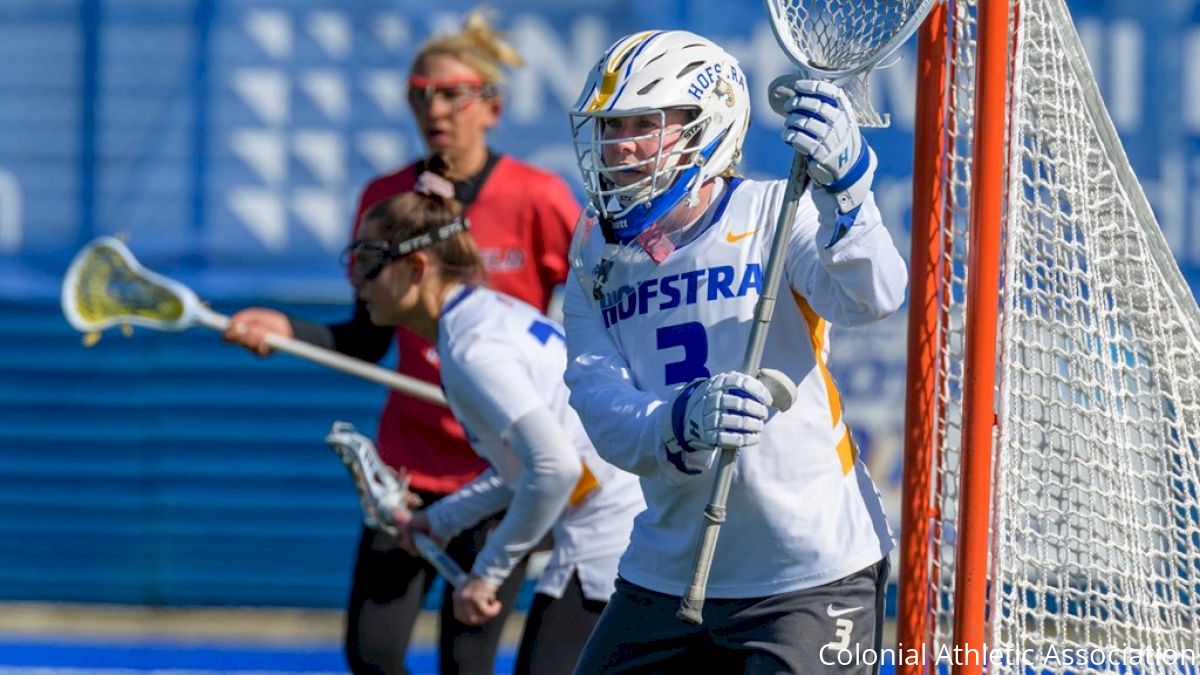 RICHMOND, Va. (Feb. 28, 2022) – William & Mary junior Sarah Cipolla, Hofstra senior Jess Smith, and Delaware freshman Delaney McDaniel have been selected as the Colonial Athletic Association weekly award winners for women's lacrosse.

PLAYER OF THE WEEK
Sarah Cipolla, William & Mary
Junior | Midfield | Glenwood, Md. / Glenelg
Cipolla tallied a career-high eight points and game-high seven draw controls in William & Mary's Wednesday victory over Old Dominion. The midfielder from Maryland scored a career-best five goals on seven shots and added three ground balls and a caused turnover as the Tribe improved to 2-2 on the season.

DEFENSIVE PLAYER OF THE WEEK
Jess Smith, Hofstra
Senior | Goalie | West Babylon, N.Y. / West Babylon
Smith recorded double-digit saves in a pair of Hofstra victories last week while holding both opponents to seven goals or less. The senior from Long Island turned aside 12 Brown shots and held the Bears to seven goals in a victory in Providence on Tuesday before making 10 stops and limiting defending MAAC champion Fairfield to five goals in a win Saturday in Hempstead. Smith leads the CAA with a .589 save percentage this season.

ROOKIE OF THE WEEK
Delaney McDaniel, Delaware
Freshman | Attack | Severna Park, Md. / Archbishop Spalding
McDaniel collected a game-high five points in Delaware's win against La Salle on Wednesday with two goals and three assists for the Blue Hens. The Maryland native put Delaware in front 5-4 with her first collegiate goal in the second quarter to help the Blue Hens to their first win of the season. McDaniel's career day brought her to team highs in points (8) and assists (6), while her 2.0 assists per game are the top mark in the league in the early going.

Follow #CAALax on Facebook, Twitter and Instagram to get up-to-date information and learn more about CAA member institutions and their teams.