CAA Men's Lacrosse
Seven #CAALAX Players Named To Tewaaraton Watch Lists
Seven #CAALAX Players Named To Tewaaraton Watch Lists
Seven CAA lacrosse players have been named to the preseason watch lists for the Tewaaraton Award, earned by the top college lacrosse player in the US.
Feb 15, 2022
by FloSports Staff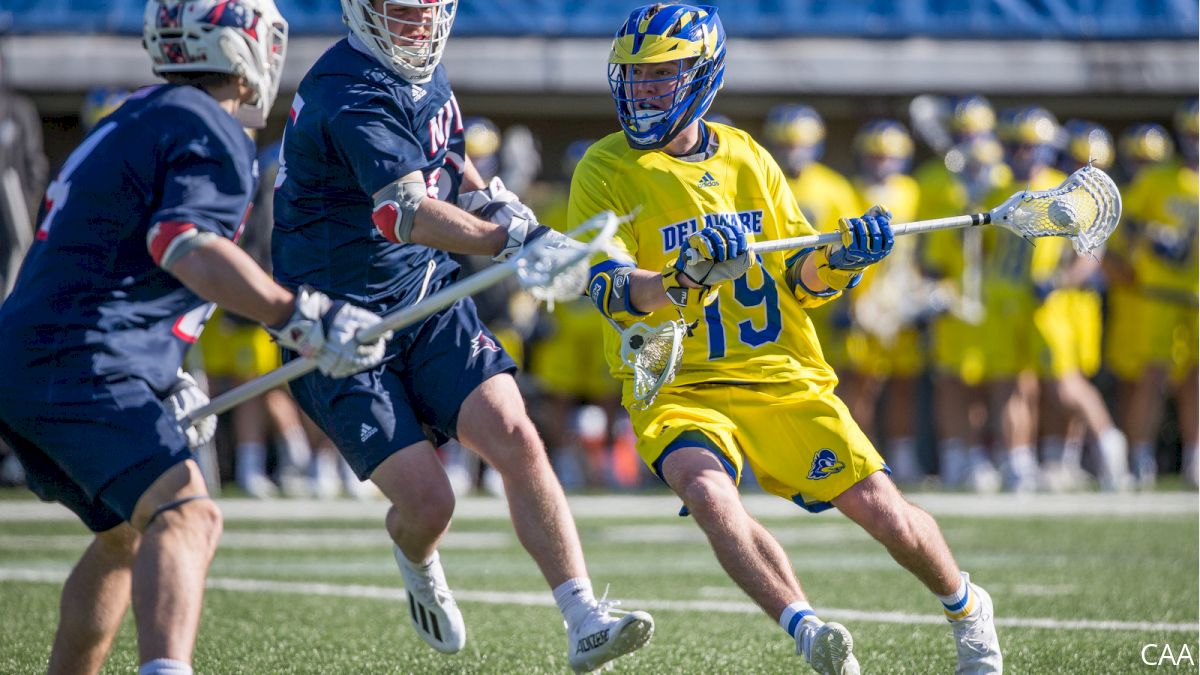 WASHINGTON (Feb. 10, 2022) – Seven Colonial Athletic Association lacrosse players – four men's and three women's student athletes – have been named to the preseason watch lists for the Tewaaraton Award, the honor earned by the top male and female college lacrosse player in the United States.

On the men's side, two players from Delaware – attackman Mike Robinson and defenseman Owen Grant – were joined by UMass attackman Chris Connolly and Towson defenseman Koby Smith.

Robinson was named CAA Rookie of the Year in 2021 and joined by Grant and Smith on the All-CAA first team. All three were preseason All-CAA honorees with Robinson and Grant earning Preseason Offensive and Defensive Player of the Year honors in January. Connolly returns to action this weekend after being limited to two games in 2021 due to injury.

Three women's student-athletes were named to the list with Drexel midfielder Karson Harris, James Madison goalkeeper Molly Dougherty, and Towson midfielder Blair Pearre earning the honors.

All three players earned All-CAA honors with Harris – the CAA Player of the Year – joined by Rookie of the Year Pearre on the first team, while Dougherty was a second team honoree. Harris, Pearre, and Dougherty were all selected to the preseason All-CAA team with Harris named CAA Preseason Player of the Year.

Players not named to this initial list will have opportunities to play their way into a spot as the season progresses. Watch list additions will be announced on March 11 and April 1, before the field will be narrowed to 25 men's and 25 women's nominees on April 21. Nominees can be players from the watch lists or not from the watch lists, effectively allowing for a third round of additions.

Five men's and five women's finalists will be announced in early May. The Tewaaraton Award recipients will be chosen after the conclusion of the collegiate lacrosse season.

For more information on the Tewaaraton Foundation, visit tewaaraton.com.

2022 Tewaaraton Award Men's Watch List
Chris Connolly, A, UMass
Owen Grant, D, Delaware
Mike Robinson, A, Delaware
Koby Smith, D, Towson

2022 Tewaaraton Award Women's Watch List
Molly Dougherty, GK, James Madison
Karson Harris, M, Drexel
Blair Pearre, M, Towson

Follow #CAALax on Facebook, Twitter and Instagram to get up-to-date information and learn more about CAA member institutions and their teams.