Big Ten
FloSports Launches New Baseball Platform Set To Broadcast Over 700 Games
FloSports Launches New Baseball Platform Set To Broadcast Over 700 Games
FloBaseball will exclusively stream elite college baseball, including tournaments like the Round Classic, Frisco Classic, and more.
Feb 13, 2020
by FloBaseball Staff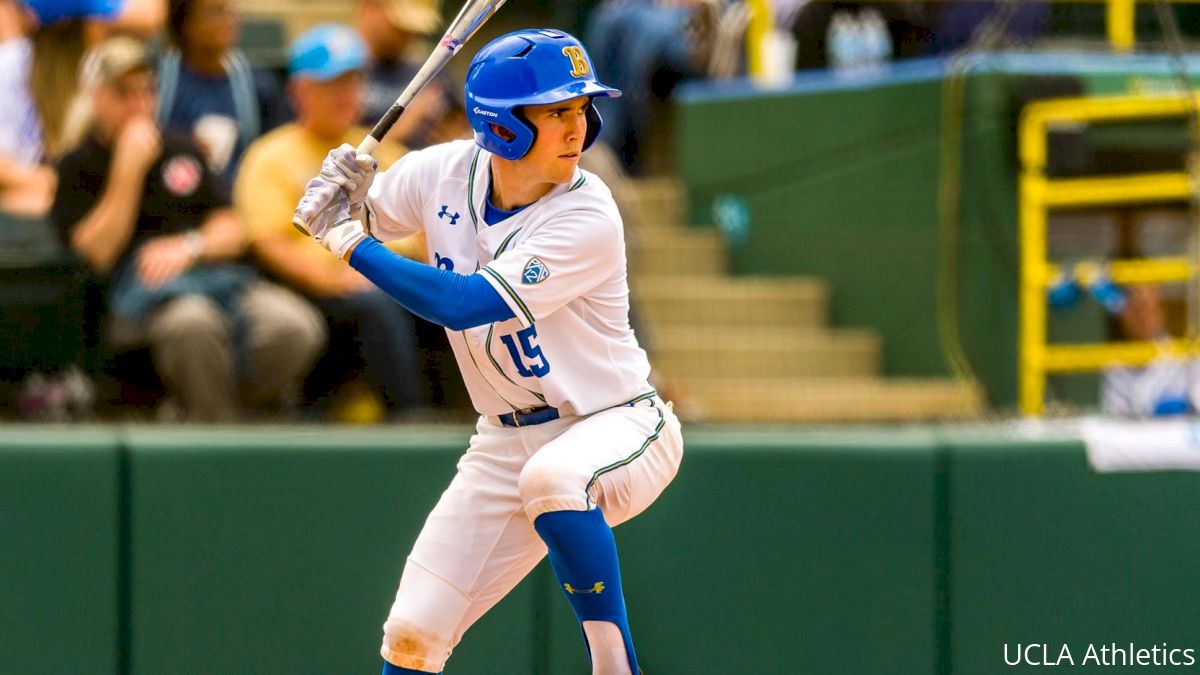 FloSports, the innovator in live sports streaming and original content, continues to expand the robust offering on its network with today's launch of FloBaseball, an all-new platform dedicated to collegiate and youth baseball.
FloBaseball steps up to the plate with over 700 games on the broadcast schedule featuring top ranked NCAA teams competing in leading collegiate tournaments including the Frisco Classic, Round Rock Classic, Kleberg Invitational, Sanderson Ford College Baseball Classic, Snowbird Classic and more.
The new platform will also present extensive high school and youth baseball programming not previously available anywhere as well as news, exclusive interviews and original content highlighting the next generation of baseball's rising stars.
Exclusive coverage begins with both the Sanderson Ford College Baseball Classic and Snowbird Baseball Classic on February 14. The first match-ups will feature NCAA Division I teams including Oregon State (#25 in USA Today's Coaches Poll), New Mexico State University, BYU, Gonzaga, Ohio State University, University of Iowa and Kent State.
In addition to select early season tournaments, FloBaseball will also feature up to 230 games in the Big Ten conference schedule including the highly-anticipated ACC/Big Ten Challenge as well as games featuring 2019 College World Series Runner Up, University of Michigan.
FloBaseball will also have exclusive action from the Colonial Athletic Association and MEAC Conference in addition to the ECAC Championships. During the first month of live action on the platform, nine of USA TODAY Coaches Preseason Top 25 will be featured.
"The launch of FloBaseball brings a new and much-needed focus to a previously underserved segment of America's favorite past time. Baseball fans around the world will now have ONE destination to follow the best amateur players and those who have the potential to become the next professional superstars," said Mike Levy, FloSports Vice President, Global Rights Acquisition. "FloBaseball will bridge the viewing gap between competitive youth, high school and collegiate baseball that has been either restricted to regional networks or unavailable altogether to baseball audiences. With the ongoing success of our other verticals, FloSports has proven that audiences are ready for sports programming that has been overlooked by major networks."
Rounding out the FloBaseball program calendar will be a slate of youth and high school tournaments including Program 15 that hosts the Future Stars Series at Fenway Park and the Connie Mack World Series, which had not been previously available.
New games and tournaments will be added throughout the season, with the full schedule available now on FloBaseball.tv.
2020 FloBaseball Schedule Highlights
To access live and on-demand coverage of all the best collegiate and youth baseball competitions, visit FloBaseball to become a subscriber. The annual subscription unlocks access to premium content and live events across the entire FloSports network of 20+ sports categories including softball, cycling, wrestling, grappling, bowling and more. Watch the events across all screens by downloading the FloSports app on Amazon Fire TV, Roku, Apple TV, the App Store, and Google Play Store.