2018 Coppa Italia 4th Round: Torino vs Südtirol
The Top 5 Players Starring In The 4th Round Of The Coppa Italia
The Top 5 Players Starring In The 4th Round Of The Coppa Italia
The fourth round of the Coppa Italia features some of Italy's best players and brightest prospects.
Dec 3, 2018
by Hunter Sharpless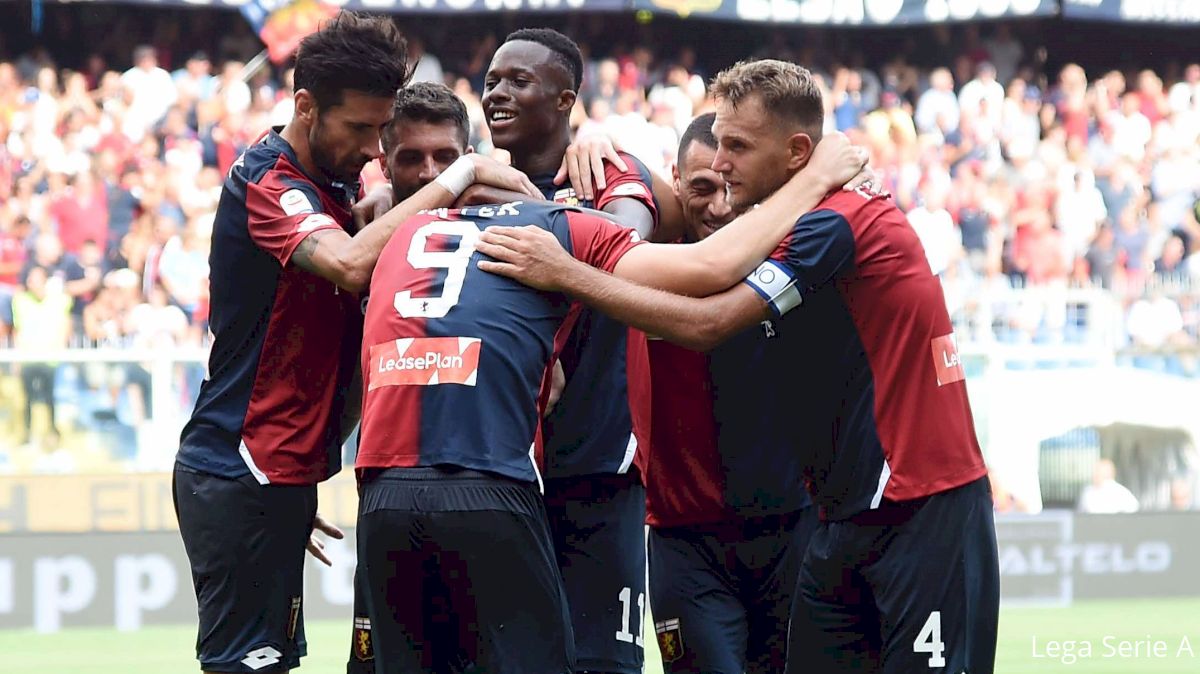 The fourth round of the Coppa Italia may lack Serie A's heavy hitters in the likes of Juventus, Inter Milan, and Napoli, but even without these top sides some of the league's best players — and most compelling prospects — take to the field tomorrow
Canadian viewers can watch the fourth round right here on FloLive tomorrow starting at 8 AM CT with Benevento and Cittadella facing off. The round continues through Thursday when Torino
Speaking of Il Toro: Andrea Belotti is, of course, one of the reasons you need to tune into these games, but he's a drop in the bucket for the talent on display. Without further ado, here are the top five players — including Torino's No. 9 — starring in the fourth round of the Coppa Italia. Some you may recognize; some you may not.
1. Krzysztof Piątek | Genoa
Crazy fact: The 23-year-old Polish striker has as many goals in Serie A as Cristiano Ronaldo, and he's actually played fewer minutes. Piątek is averaging a goal every 114 minutes to CR7's rate of a goal every 125. Look, we're not saying Piątek is better than Ronaldo — Juve's new talisman has seven assists and Piątek doesn't have any — but this has been an incredibly impressive run for Genoa's young attacker, and his run of form already has a number of high-profile clubs looking his way.
2. Andrea Belotti | Torino
Two years removed from a 26-goal campaign in Serie A, Andrea Belotti has still not recovered the form of that magical year. Through the first segment of the season, the Italian has logged five goals and one assist, but his Torino side are sitting in sixth place at the moment. To be fair, they're a mere three points ahead of 12th-place Fiorentina, but the team success should buoy Belotti as he continues to try to regain form.
3. Fabio Quagliarella | Sampdoria
The 35-year-old Fabio Quagliarella has played for just about everybody in Serie A, and even at this stage of his career the Italian is still banging in ridiculous goals for his team. (Maybe the Azzurri should consider a spot for him, given their recent track record.) Quagliarella has seven goals and five assists in Serie A, and he's doing it with goals like the one below. The goal is great; the reaction is even greater.
That reaction, though.
4. Stefano Sensi | Sassuolo
Fresh off a call-up to the national team, the young Stefano Sensi will eventually be snapped up by a top club — whether that's in Serie A or elsewhere. The central midfielder is positionally versatile — he can play as a wide midfielder as well — has great touch on free kicks, and in the aforementioned Azzurri appearance did a fantastic job of a Jorginho impression.
5. Emil Audero | Sampdoria
What would this article be without a goalkeeper feature? Emil Audero, on loan to Sampdoria from Juventus, is just 21 years old and has already clawed his way to the top of the roster. The youngster has impressed to date and if he sees the pitch in the Coppa you'll have a chance at watching a future gem.
Don't forget that Canadian viewers can watch the fourth round of the Coppa Italia right here on FloLive.